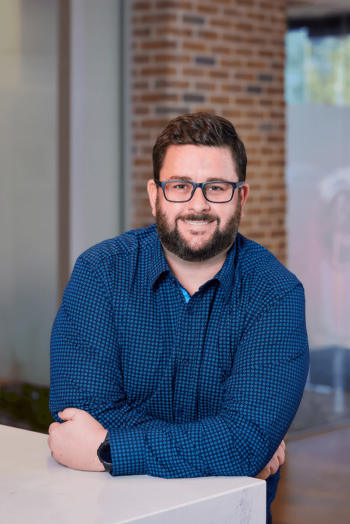 Admitted as a Solicitor in the Supreme Court of Queensland in 2007,  Sean now practices in Building and Construction Law, Dispute Resolution, Debt Recovery, and general Commercial Litigation, including for local government clients.
Sean has been appointed a Panel Lawyer for Master Builders Queensland and works closely with builders, contractors, subcontractors, and owners in the Building and Construction industry.
Previously, Sean worked for several years on the Gold Coast in commercial and contract litigation, including dealing with building and construction disputes, and debt recovery matters.
Sean then worked 6 years for a mining company, in supply chain and contract management, including 3 years on-Site.  Working on-Site gave Sean a genuine, firsthand understanding of the challenges and issues that businesses, suppliers, and contractors face in the real world.
This real-world experience stands Sean in good stead in his practice in Building and Construction law, Dispute Resolution, Debt Recovery, and Commercial Litigation.
While unfortunately disputes sometimes end up in Court, Sean appreciates that clients want results quickly and easily, with as little stress and legal cost as possible. With that in mind, Sean listens and understands, and then gives practical, commercial advice to his clients about their options and how to achieve their goals.
Sean's Experience Includes:
Acting for builders, contractors, construction companies and others in the Building and Construction industry;
Building and Construction litigation matters, including Building Industry Fairness (Security of Payment) Act 2017 (BIF Act) claims, delay disputes, cost disputes, defect issues, and general disputes;
Experience across the whole 'contract life cycle', for building and construction contracts and other contracts – giving advice about which contracts to use, helping with tenders, drafting contracts, negotiating contracts, and then managing the contracts and assisting with security of payment disputes, debt recovery, and enforcement;
Acting for local governments, businesses, builders and construction companies, liquidators, landlords, tenants, and everything in between;
Contract, lease, and property disputes;
Debt recovery matters, including loan/mortgage actions;
Recovery and enforcement proceedings, including Creditor's Statutory Demands, Bankruptcy Notices, Federal Court bankruptcy proceedings, Supreme Court liquidation matters, and general judgment enforcement.

Call Us Now For An Obligation Free Consultation