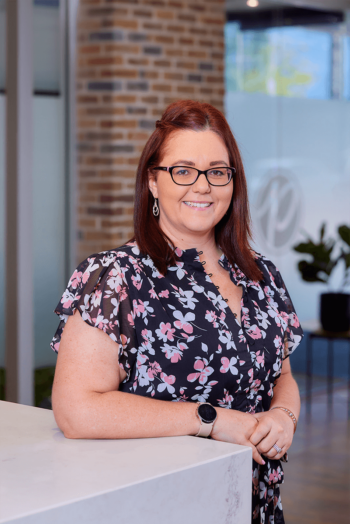 Martine has over a decade of experience in local government and industrial relations law, and in addition, has spent several years working at Cairns Regional Council (first as a property officer, then as an HR officer). With this experience, Martine has seen first-hand the types of challenges and opportunities that local governments face, and knows how to achieve quick, favourable, and low cost solutions to their legal issues.
Acting for a range of local governments, Martine advises on issues involving general compliance with the Local Government Act 2009 and Local Government Regulation 2012, rating issues, local laws, and tendering and contracting.
She has acted in complex land tenure issues, and has extensive experience in managing Indigenous matters. Martine assists Aboriginal and Torres Strait Islander councils with leasing, land management, land trust and council meetings.
Martine also has significant experience advising councils on employee and industrial relations issues. She not only provides general advice, but also regularly completes workplace investigations and has appeared in both the Queensland Industrial Relations Commission and the Fair Work Commission on behalf of her clients.
Martine's experience includes:
The preparation of disciplinary notices to comply with the Local Government Act 2009 and the Local Government Regulation 2012.
Assisting Council with urgent advice regarding access issues following land slips in order to take environmental steps to protect adjacent private property.
Undertaking workplace investigations and preparing independent and unbiased reports with recommendations.
General advice regarding the application of provisions of the Industrial Relations Act 1999 as well as award and enterprise bargaining provisions.
Undertaking leasing matters on behalf of the Palm Island Aboriginal Shire Council, Northern Peninsula Area Regional Council and Etheridge Shire Council both in relation to Aboriginal trustee leases, state land leases, and regular land leases.  This work has involved undertaking research, reviewing existing leases, drafting and finalising of new leases, providing letters of advice to Council and negotiating with the lessee's solicitors.
Implementation of Council policies and advisory work for the Council's Health Department regarding the fitout of a restaurant and legislative compliance.

Call Us Now For An Obligation Free Consultation