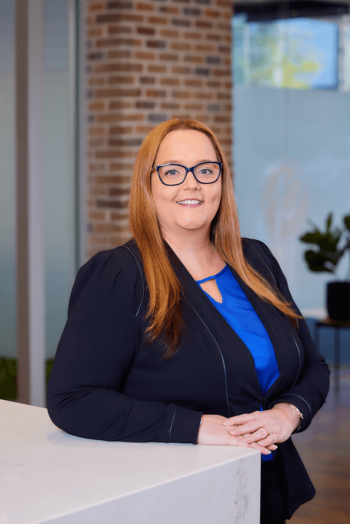 Marina has a diverse range of legal experience spanning over 14 years working predominantly in criminal law and local government.  Having previously worked for Cairns Regional Council for seven years, Marina gained great insight into the inner workings of local government and the regulatory functions of the Council. It allowed her to understand the unique challenges that local governments are confronted with both from an operational, legislative, and community perspective.
Marina's experience in local government spans across all aspects of the local laws from licensing to compliance and extends into significant State regulatory matters such as planning, building, and public health. She also developed her knowledge and understanding of property tenure and leasing matters.
It is this internal experience and perspective that Marina acquired which assists her in advising her local government clients both legally and with local government operational considerations in mind.
Since commencing with Preston Law in 2020, Marina has acted for a range of local governments throughout Queensland, advising on governance-related matters under the Local Government Act 2009 and Local Government Regulation 2012, enforcement of development, local law and animal management compliance issues, drafting new suites of local laws, employee and human resources issues, as well as commercial leasing and property tenure matters.
Marina's experience extends to appearances in the Magistrates, District, and Supreme Courts as well as the Industrial Relations Commission.
Marina's experience includes:
Reviewing and drafting new suites of Local Laws, including the provision of advice on proposed amendments and attendance at Councillor workshops.
Delivery of training to local government enforcement officers on general enforcement and evidentiary requirements.
Developing and reviewing procedures, templates, and notices relating to regulating dangerous dogs, local law enforcement and applications, public health, land tenure, and cemeteries management.
Reviewing, drafting, and negotiating commercial and not-for-profit leases and license agreements.
Drafting of local government statutory and non-statutory policy documents.
Drafting tender documents for Council premises and advising on tender considerations and compliance requirements.
Negotiation and preparation of executive employment contracts.
Appearances in the Queensland Industrial Relations Commission relating to unfair dismissal claims.
Provision of advice regarding contract and procurement obligations pursuant to the Local Government Regulation 2012.

Call Us Now For An Obligation Free Consultation