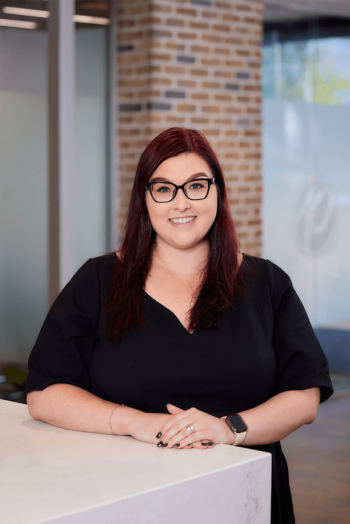 Kaarina is an experienced Paralegal working primarily in Preston Law's Government Team, alongside Julian Bodenmann and Julianna Cuda.
Kaarina's 9-year career in the real estate industry has given her particular experience working in leasing, conveyancing and other property matters as a Paralegal.
Kaarina has worked with Julian and Julianna as a Paralegal for local governments across Queensland in a range of matters, including:
All aspects of the conveyancing process, including PEXA lodgments;
Assisting in a Paralegal capacity in the preparation of agreements, leases and deeds, including seeking instructions from clients and other parties and liaising with other parties;
Liaising with State and Commonwealth Government Departments, including in relation to Land Act 1994 applications;
Property lodgments;
Liaising with Court Registries in various jurisdictions about document preparation and lodgments;
Debt recovery matters, including liaising with clients and debtors in response to letters of demand.
Call Us Now For An Obligation Free Consultation